TechWeekNYC Launch 2016 Winners

Big Chief Winning in the Big Apple
CT WiFi announced winners of TechWeek NYC's LAUNCH startup competition
Oh what a week it's been! Big Chief Simon Morley was at TechWeek NYC's LAUNCH competition, and needless to say, we are over the moon to be walking away the winner.
TechWeek's annual LAUNCH competition for startups aims to identify and celebrate tech entrepreneurs, with 750+ businesses applying from around the world for the chance to demo and pitch to judges and investors.
CT WiFi was shortlisted along with 40 other businesses for a chance to exhibit at New York's LAUNCH city finals. In the natural CT WiFi fashion, we wanted to stand out and do something extraordinary.
The week started off with brainstorming and making wooden fork business cards. All that was missing were the cucumbers of course!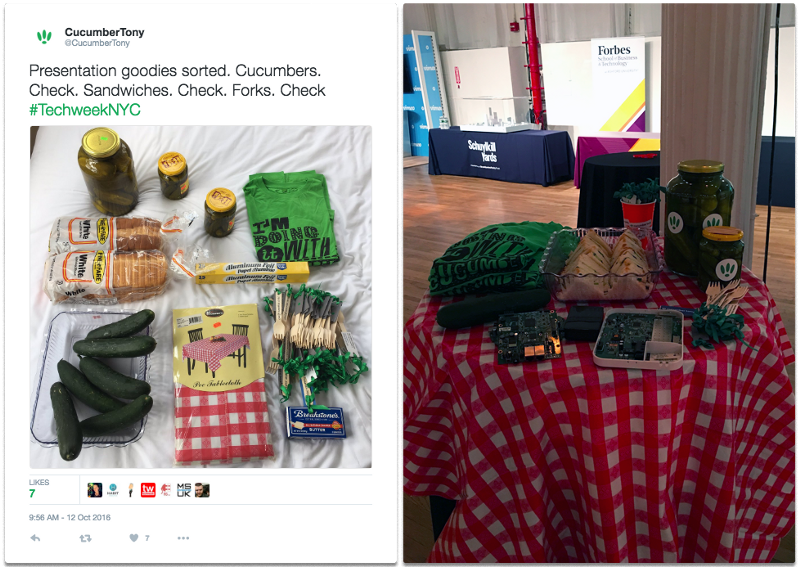 The CT WiFi stand at Techweek NYC
The cucumber treats went down a storm! Everyone wanted a treat. After 6 hours of sandwiches, t-shirts, and non-stop Q&As of the CT WiFi platform; it was confirmed that we were down to the final 5 — presentation time.
Simon took the stage and dazzled the judges with his CT WiFi presentation. At the end of the day, we were announced winner of Techweek NYC Launch! What a day!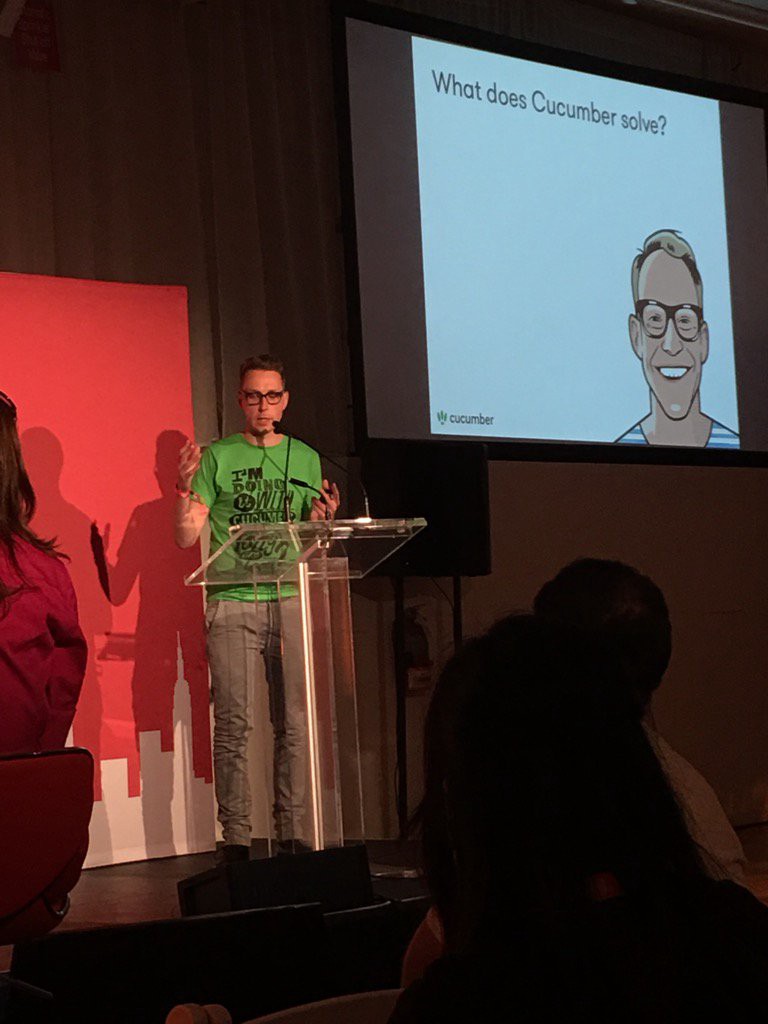 Presentation Time!
Thanks Techweek for this amazing opportunity and experience. We had such a great time meeting all of you there. A hop, a skip, a trek across New York, and a plane ride later; it's good to know the winning trophy has arrived safely at CT's headquarters in London to a happy cheering team.