Cloud Based WiFi Management Platform
For large resellers, system integrators and manufacturers.
Sign Up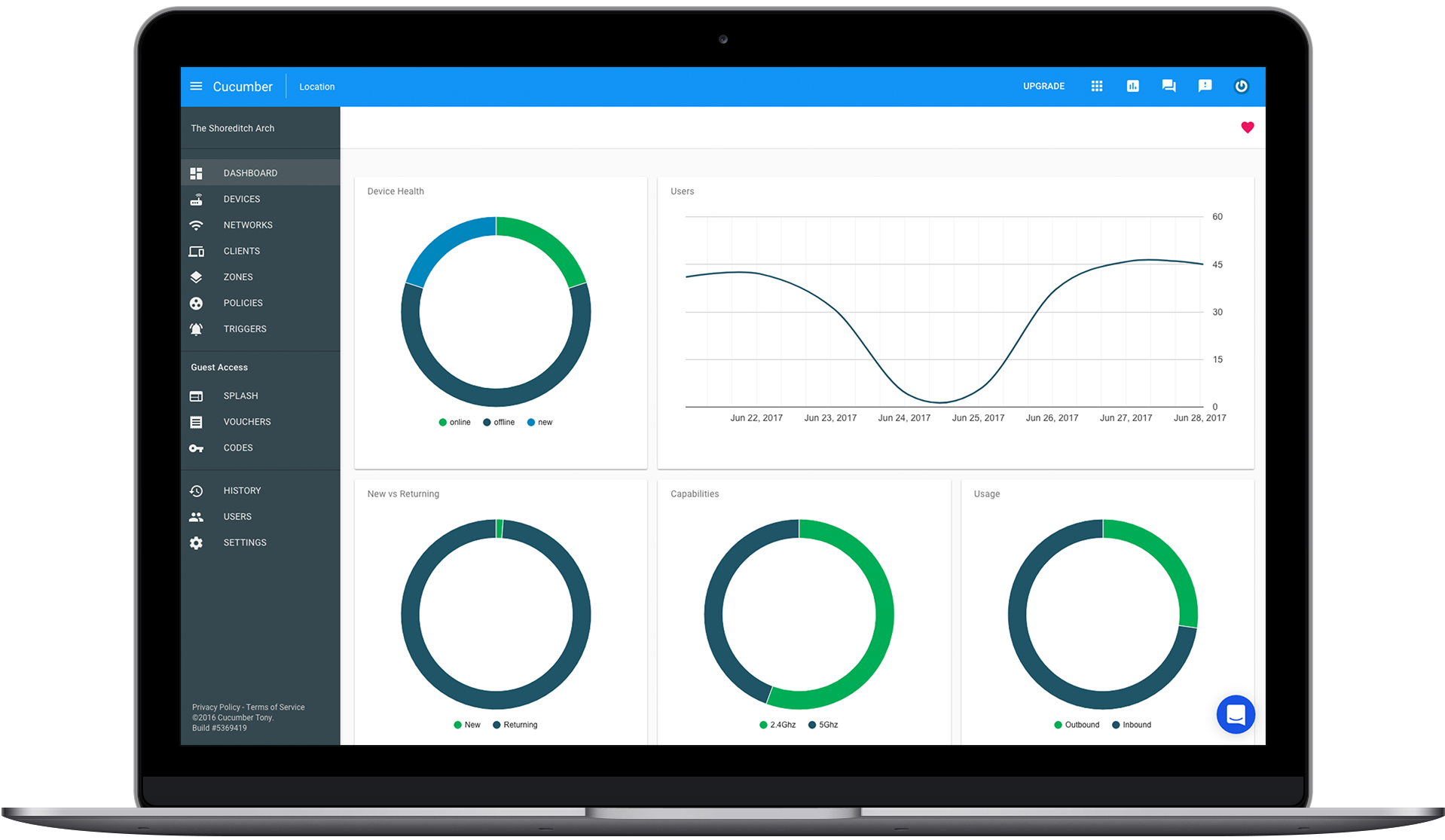 Manage Any OpenWRT, LEDE or OpenMesh Device From The Cloud
It works on over 1,200 devices already!
Device Management
Your customers can access their dashboard and make changes from anywhere; firing up networks and creating beautiful splash pages whenever they need.
Splash Pages & Guest Access
Fully customisable mobile-friendly splash pages. Offer social logins, vouchers, clickthrough, and more options for access.
Fully White-Label
Customise everything for your customers and integrate with your existing systems. Offer cloud-managed WiFi as a value added service.
Looking For Just Splash Pages?
Check out MIMO and get to know your customers better.
MIMO
Perfect for Resellers
Showcase your brand, and offer cloud-managed WiFi as a value added service.
Read More
Perfect for Manufacturers
Why build your own platform when we've already built it for you?
Read More
Find Out More & Get Started
Let us know exactly what you need and our team will guide you through getting started
Contact Us